ABOUT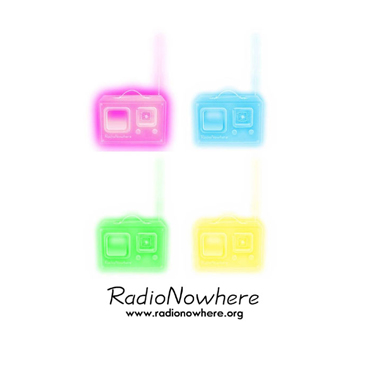 RadioNowhere was started in 2002 as a reaction to the lack of support commercial radio was giving to unsigned, forgotten and deleted artists, and now has a devoted following of over 250,000 listeners in over 30 countries. RadioNowhere is a non-profit organisation that strives to provide great music with no playlisting, censorship or corporate sponsorship from major labels. It has become a trusted and reliable source of discovering new music and hidden gems by its growing legion of fans, who look forward to original programming by presenters that are truly passionate about music and deliver an eclectic mix of artists. More than 8 million people a week are tuning into internet radio in the UK alone and RadioNowhere has become a respected leader in this field.
RadioNowhere delivers a variety of unique programming:
The Christopher Laird Show is geared towards lovers of independent up-and-coming music in the UK and around the world. Each show has a rotation of Live performances, classic 12" singles, journeys into the RadioNowhere Vinyl Dungeon and 'featured artists' to help promote the best new and independent artists from around the world. .
Ruby's Chicky Boil-Ups, presented by Ruby Wright, is a monthly themed show – recent themes include 'Doctors & Nurses', 'Apples' and 'Telepathy'. Ruby has a dedicated following who love her eclectic and eccentric playlists!
Jessica 6 travels through time from the 1950s to present day in her magic yellow bubble car to deliver a monthly, year-themed show covering all genres and styles of music, with some historical and musical trivia thrown in.
Hip Auntie, presented by Peta Waddington, is a monthly children's show – for grown up grown ups!!
Filmic, presented by human film encyclopaedia Ley Bricknell, Filmic is a monthly movie music show, consisting of music from the cinema, trailers, cues, themes and a regular John Barry tune.
Love Action's Friday Fix, presented by Jessie Ward, offers a monthly early-morning funky musical fix to give you that Friday feeling and kick start your weekend.
The Doggone History of Country Music, Join Piney Gir in exploring country music from early Americana to now. She'll be joined each show by her resident roady Andy Washington on his global 'on the road again' adventures. Tune in and listen up for quirky, country stylings to tease your ears and get stuck in your head; it's a long strange, twang-riddled journey, put on your spurs and here we go
RadioNowhere is here to continue the 70's and 80's art of championing the underground. Music has come full circle since then, and thanks to advances in technology, the underground's voice can be heard once again, in a much broader format via the internet.
We believe strongly in the DIY ethos, putting the music at the forefront of what we do, producing original programming that we hope will continue to delight the growing numbers of real music fans who are turning to internet radio for a real alternative. We try to work in partnership with promoters, organisations and artists who we feel share our ethos, and we hope that you will be willing to help support what we do here at RadioNowhere.
© 2002-2013 RadioNowhere. All rights reserved.